BAGGY PANTS
&

BOOTEES – Marilyn Chapman
The author of Baggy Pants & Bootees requested the rights back from her publisher because they wouldn't offer
paperback versions
. The launch was a modest success, the book being in the top 100 military romance category – just one step behind Sebastian Faulks. The disappointment was not in the sales but in the cover. The author didn't feel it looked at all professional. She came to us straight after the book came back into her control.
For this story we wanted to focus on the central character and feature her on the front cover. It's something we usually avoid but in this case wanted to make an exception. We could come close but the woman's hairstyle in the original image wasn't what the author had in mind. This is typical when trying to find the right image from a photo library. We looked for alternatives but we couldn't find anything. The only other solution was to change the hairstyle with image editing. We found an image of the right hairstyle but it was from another woman with red hair instead of the blonde the author wanted. We needed to change the hair colour and transplant it onto the woman we chose for the cover.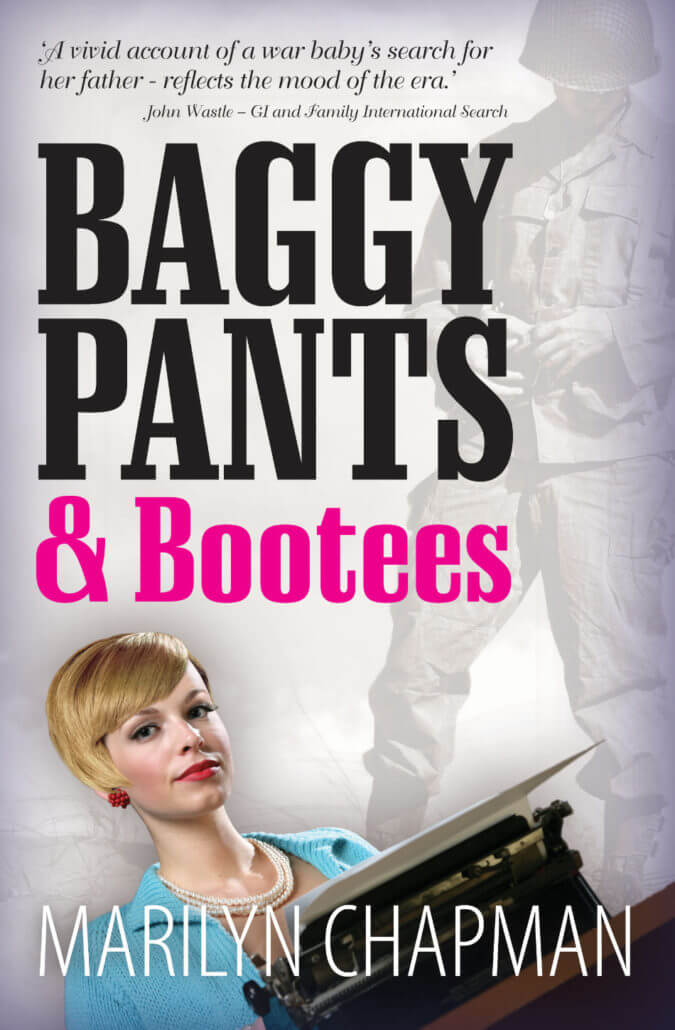 SVETLANA'S GARDEN – Ivan Britanov
Svetlana's Garden is a story about a Moscow reporter who puts her life and love on the line to uncover state-sponsored terrorism. The author had been toying around with the idea for many years before finally committing it to text. He approached Deeper Blue after first attempting to do a cover himself. Unhappy with the results, he wanted to give his story a better chance of succeeding by having a professional cover done.
Deeper Blue agreed to come up with 3 ideas with a view to developing the favourite. The author had been on holiday in Moscow and had taken some photos using a model to portray his leading character. We wound up using some of those images in our layouts and created a composite from two for the final cover design.
Ivan is currently working on a followup novel and is midway through the first draft. We wish him the best of luck and look forward to doing the cover.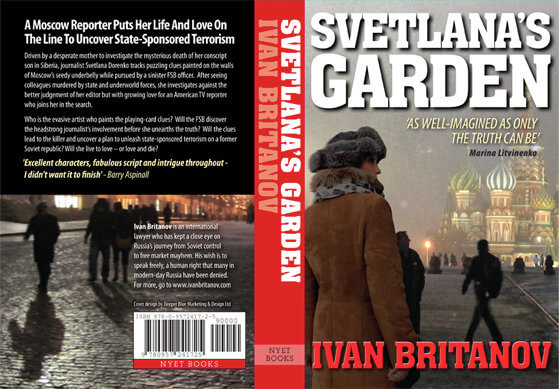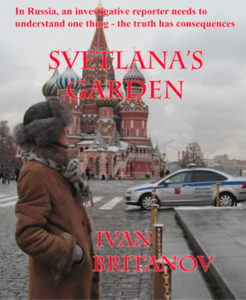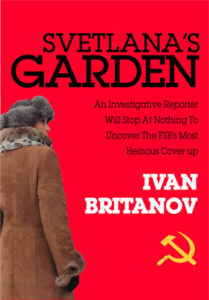 We're More Than Just an Online Service
Feel free to have a no obligation chat about your book. Phone us on 01253 405 303 or use the Contact Form