At Deeper Blue Book Covers, we're more than just an online service, we've got real people in a real office and there's nothing we love more than authors visiting us in the studio to discuss their latest project, which we hope will become one of our cover stories. Just give us a call and arrange an appointment. Or we can meet up somewhere in between if it's in the North West. If you are based outside of the North West perhaps we can still come to an agreement if you would really like a face to face to discuss your project.
Alternatively, you can pop your details into the form opposite and we'll get back to you with a quote. Tell us what your book is about, the characters and what you envision to see in your cover. The more details the better! We'll never share your details with anyone. Or, you can send us an email.
For more examples of our Paperback and E-Book Covers, please check out our Instagram and Facebook pages.
Deeper Blue Book Covers
1A Constellation House
Lockheed Court, Amy Johnson Way
Blackpool
FY4 2RN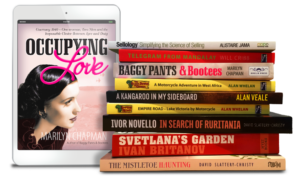 We're More Than Just an Online Service
Feel free to have a no obligation chat about your book. Phone us on 01253 405 303 or use the Contact Form